Permian wood with wide pith rays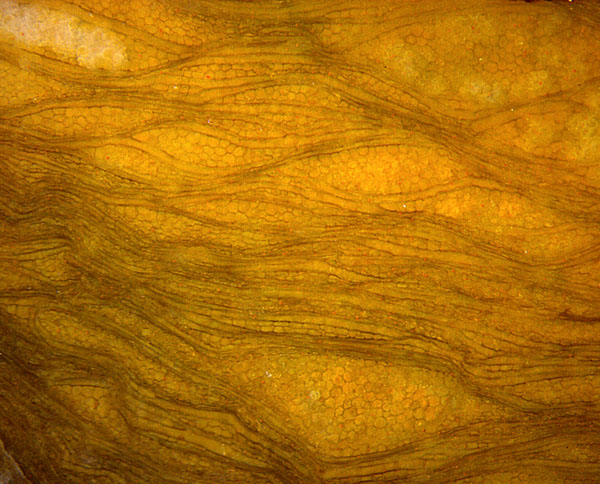 One small sample of Permian wood with large pith rays found in the Doehlen basin is in peculiar ways related to the discovery of the worldwide biggest Permian calamite in Chemnitz [1]. The complex and sad story of its discovery has been told before.
This contribution provides complementary information supporting the assumption that this wood not only led the way to the discovery but possibly also represents the biggest calamite or a close relative of it.

Fig.1: Tangential section of silicified wood with cross-sections of exceptionally wide pith rays. Image width 4mm.

The wide pith rays of various size and distribution imply irregular curvature of the "normally" straight wood tracheids. This uncommon type of wood structure is seen throughout the sample, with the exception of small areas where the wood had been deformed and crushed but not cracked before silicification.

Fig.2: Same as Fig.1 but locally deformed before silicification. Image width 4mm.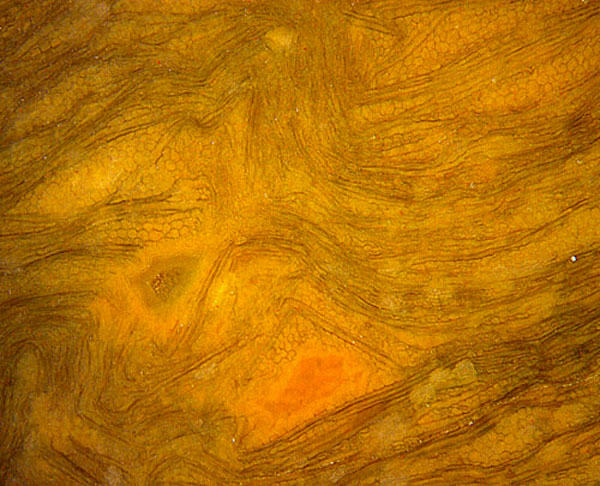 Local damage to the wood tissue involves loss of coherence and kink formation of the tracheids, as seen in Fig.2. Beside the chaotic mess of deformed tracheids, the cross-sections of the large pith rays are clearly visible.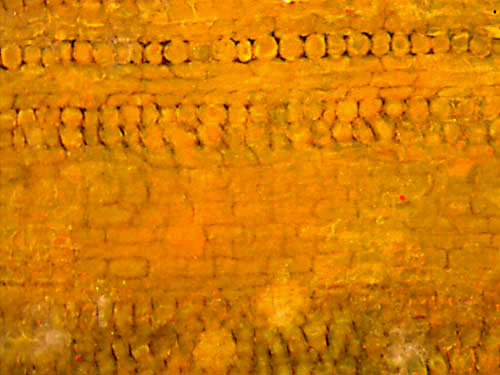 Fig.3: Cross-section of silicified wood with wide pith rays: radial files of wood tracheid cross-sections and brick-like pith cells. Image width 1.7mm.

The wood tracheids are obviously not quite aligned along the stem direction, which is horizontal in Fig.1. These mostly small deviations do not appear in the cross-section of the wooden stem as seen in Fig.3, which shows a cut plane perpendicular to the picture plane of Fig.1.

Wood with wide pith rays, as known from calamites and from

Pitus primaeva

[2], differs markedly from conifer wood.
Sample: found in 2000 at the type locality of

Scolecopteris

between Kleinnaundorf and Burgk, kept in the own collection under the label Bu7/20.1.



H.-J. Weiss

2022

[1]

R. Rössler, R. Noll

: Sphenopsids of the Permian I: The largest known anatomically preserved calamite, ...
Rev. Palaeobot. Palyn. 140(2006), 145-62.
[2]

J. Galtier

:

Pitus

, a giant tree from Early Carboniferous. in: U.

Dernbach, W.D. Tidwell

: Secrets of Petrified Plants, D'ORO 2002, 34-37.

| | | |
| --- | --- | --- |
| | | 43 |